Aluminum Alloy Wheel Scrap
Grade: Aluminium
Application: Scrap
Alloy or not: Alloy
Features: Free from Nuts, Steel plate, paint
Material : 14 inch/ 15inch / 17inch / 18inch /
Appearance: Silvery White
Al content: >98%
Composition
| | | |
| --- | --- | --- |
| ITEM | VALUE | RESULT(%) |
| Al | Margin | 98.32% |
| Si | 0.20-0.60 % | 0.37% |
| Cu | 0.10% | 0.09% |
| Mg | 0.45-0.9 % | 0.60% |
| Zn | 0.10 % Max | 0.10% |
| Mn | 0.10 % Max | 0.10% |
| Ti | 0.10 % Max | 0.10% |
| Cr | 0.10 % Max | 0.10% |
| Fe | 0.35 % Max | 0.15% |
| Sum | 0.15 % Max | 1.70% |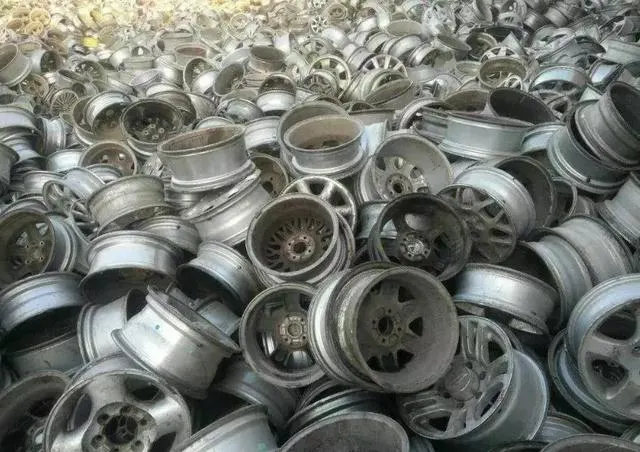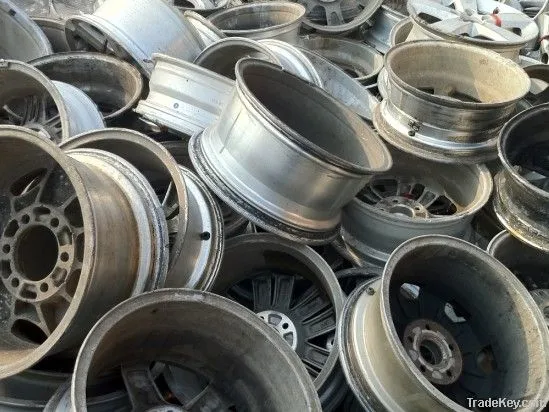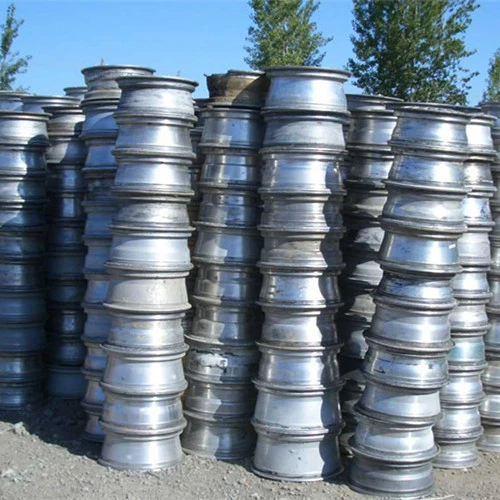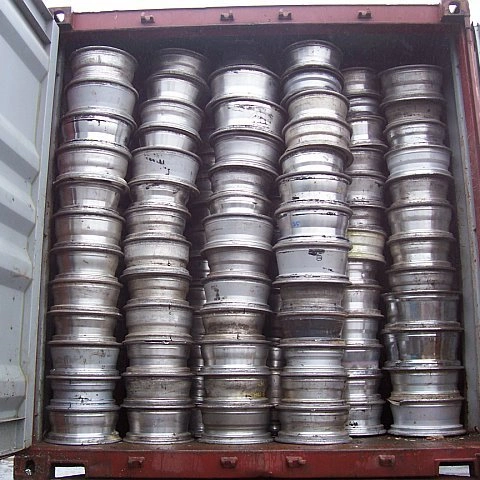 Application:
Aluminum alloy production, Steelmaking and requirements of the coating is not high
Fireworks production
1. Mainly used for melting ingot
2. Discontinuous melting with scrap
3. Easy control and operation
4. Fast melting
5. Energy saving This Scrap Aluminium is produced in the production of industrial waste. Such as: Scrap Aluminium Wire, Scrap
Aluminium block and so on. We offer the clients with quality Aluminium Scrap that is used in various industries for making new
aluminium products. Our range of Aluminium Scraps is free from unwanted content and corrosion resistant in nature thus highly
demanded in the domestic as
Packing:
Wrapping or be packed in wooden cases, according to the customer demand.
Team
We are specialied in Metal materails such as aluminum engine scrap ,aluminium bar, aluminium ingots,aluminium ,tin ingots , copper
bar and scarp aluminum , scrap copper,aluminum UBC scrap,aluminum wheel scrap,aluminum 6063 scrap, etc.(EL)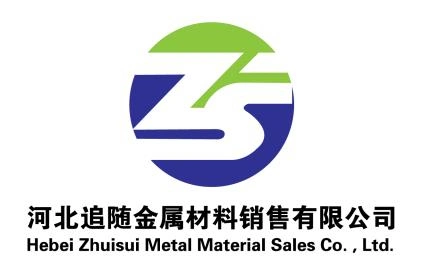 Hebei Zhuisui Metal Material Sales Co.,
Ltd.
is located Xingtai City, Hebei Province, China.
It is an independent manufacturer and trading company.The main products are :copper wire scrap, aluminum wire scrap,zinc ingot, aluminum ingot, magnesium ingot, wheel hub scrap,Used Beverage Cans and so on. These products are applied mainly in automobile, high-speed rail, electrical aerospace, shipping, military industry etc.


The company has a number of advanced processing equipment, products sold to the country. The enterprise has been operating for many years with the tenet of "customer first, quality first". With good products and professional equipment, we provide professional services for customers. Welcome new and old customers to negotiate business.
1. We offer the most competitive prices.
2. We provide relevant professional product consulting.
3. We are willing to help customers find any potential products and merchandise.
4. You can visit our factory by yourself. Our success is inseparable from your support and making friends from all over the world in good faith.
5. Our aim is: integrity first; reputation first, best reputation; once cooperation, friends for.
Q: Can I get product's sample before I sign the contract?
A: For samples, 1 KG is available for quality check and market test, delivery time within 5working days
Q: What about your payment term?
A: Usually T/T 30% deposit and 70% against copy of bl or T/T 40% deposit and 60% L/C
Q: What about your delivery date in normal conditions?
A: We send the cargo within 5 working days after receiving deposit, and usually within 50 days arrives to your appointment port.
Q: what is your ability?
A: for waste copper wire, annual output is 30000 tons. The annual output of aluminum ingot is 80000 tons. The annual output of zinc ingot is about 50000 tons.
Q: how is your product packaging?
A: usually according to the customer's requirements.
Commonly used packaging information: small bundle, large bulk packaging, some sizes with plastic cover to protect both ends, seaworthy packaging.
Q: what are your main markets and customers?
A: we are an export company specializing in production and processing, capable of production and international trade. For all customers who are looking for high quality products all over the world.
Q: if there is a quality problem with the product, what will you do?
A: we will be responsible for all quality problems to the end.
Q: how can I get an accurate price / quotation from you?
A: please tell us your product demand and the product you are looking for. We will send you the the most cheap quotation as soon as possible.
Q: What are your main products?
A: The main products are: copper scrap wire, zinc ingot, lead ingot, waste aluminum wire, waste copper wire, cobalt sheet, cobalt powder, nickel sheet, nickel powder, etc. Products are mainly used in automobile, high-speed rail, aerospace, shipbuilding, military and other fields.